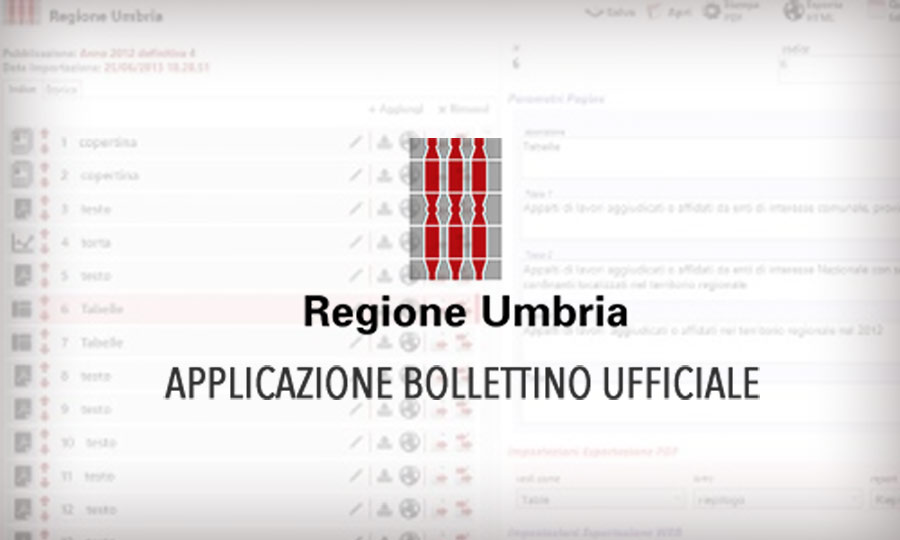 UMBRIA REGION OFFICIAL BULLETIN APP
Official Bulletin: Producing in a simple and intuitive way the report on public contracts, services and supplies.
Economically, thanks to the practice of reuse.
The annual report on public contracts is an operation that involves a lot of resources, both in terms of time and staff.
TeamDev has created a desktop application that is able to generate automatically charts, tables, and layout according to user-defined specifications. It is able to create a layout for this material by using customizable templates, which can be used in web format on institutional portals or exported to .pdf.
Thanks to this simple procedure, time saving has been very high, as well as the drastic drop of printing costs. The quality of work has increased in terms of readability and data access.