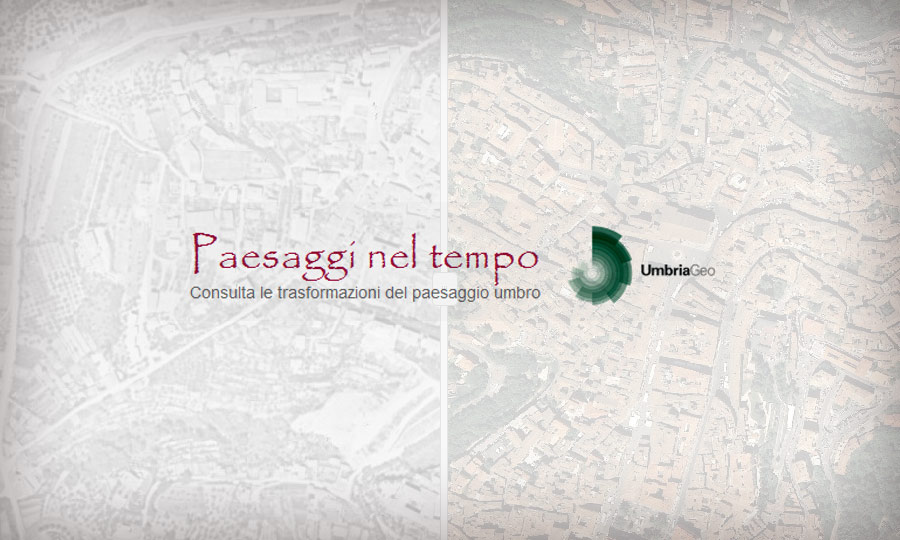 Comparison between the historical digital Orthophoto of  Umbria Region
It is a storymap that shows the Umbrian landscape across aerophotogrammetries that highlight the change of territory over time.
This project has been implemented in line with the European Inspire Directive to promote the digital Public Administration and it is stored in the WebGIS portal, built by SIAT, to promote, give value and share the territorial information heritage.
The user can see the application by locating a point on the map and choosing the year of the aerophoto. It is possible to compare the years 1954/55 – 1997 – 2000 – 2005 – 2008 with 2011. The urbanization prevailing on agricultural field is evident.
Research material
The storymap was available on touch monitor from June to October 2015 in Palazzo Baldeschi, Perugia, on the occasion of "Vertigine umbra" exhibition: