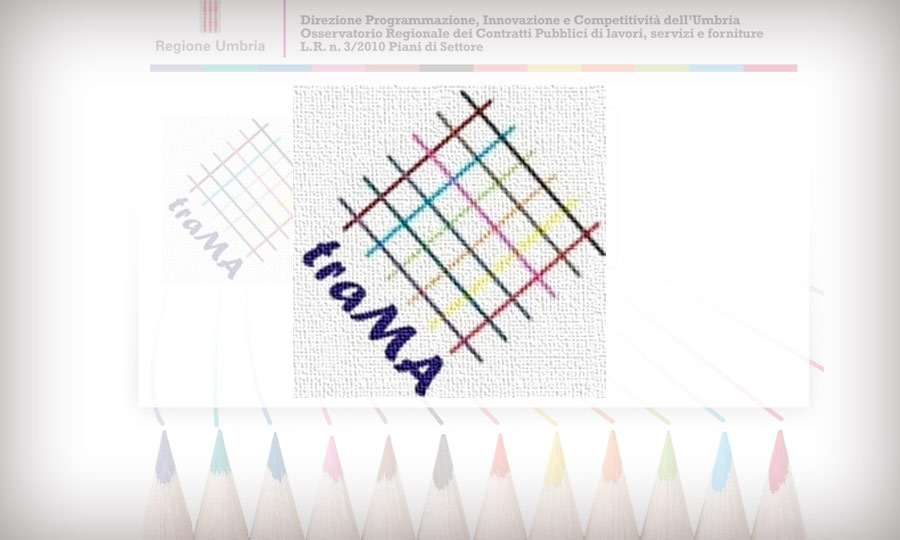 The informatization of sector planning process.
The solution allows the informatization of Sector Plans, from the submission of the project approval document to the management of the balance and settlement process, through the drafting of regional models (Model A for Umbria).
The solution automates the compilation and delivery of models to Regional Services, along with documents, such as the project approval act  (dcf, xls, swf formats).
By regulating this process, Trama represents the tool for coordinating and aligning the activities of the involved operators, in the case of  Umbria Region: Regional Services, the Regional Public Works Observatory and the Settlement Stations.
Note tecniche:
La soluzione è stata pensata per massimizzare la User eXperience dell'utilizzatore, tramite javascript per la gestione delle validazioni basilari dei dati.
Il database utilizzato è SQL 2008, ma il sistema può agganciare altre tipologie di Db, anche open source.
Le pagine Web per la pubblicazione del portale sono state create con Joshua, il framework di TeamDev, ma evidentemente questa caratteristica non è in alcun modo vincolante.
Il sistema è stato testato nei seguenti browser: Internet Explorer dalla versione 9 e superiori; Firefox; Safari.