Among scaleup and innovative SMEs, TeamDev is also proud to be part of the network.
In 2019 ten first startup "seed", nine Scaleup and Innovative SMEs have joined Startup Club.
In December 2018, the scaleup and smes club was created as part of the Italia Startup Association (press release).
Italia Startup Club is a community of founders of some of the most important Italian scaleups and innovative SMEs.
To date, Italy Startup has a total of 2800 members, including 1879 individuals, 785 startup seed, 45 scaleups and innovative SMEs, 71 startup partners among incubators, investors and qualifiers and 20 consolidated companies.
Angelo Coletta, president of Italia Startup, comments on the Club's mission and objectives:
"With them [the Club associates] we want to reflect on the regulatory measures that can help startups grow quickly and internationalize, find the best solutions so that our scaleups can compete on equal terms with the scaleups of other nations. Furthermore, we must promote "Il Salotto di Italia Startup" project that aims to give visibility and voice to Italian innovative entrepreneurs, as well as stimulating the development of Venture Capital – as well as that of Open Innovation and Corporate Venture Capital. Obviously we also intend to create an internal network of experiences and exchanges of knowledge in business way".
---
In March, the Association announces the entry into the Club of other associated entrepreneurs. Among scaleup and innovative SMEs, TeamDev is also proud to be part of the network.
"… I am particularly pleased – comments Coletta – to find that development is above all on the front of innovative companies and their founders, who believe in the evolution of the associative project, made up of shared reflection on the dedicated legislation, a network of relationships between entrepreneurs, facilitating agreements starting from the services of the members themselves and communicating success stories."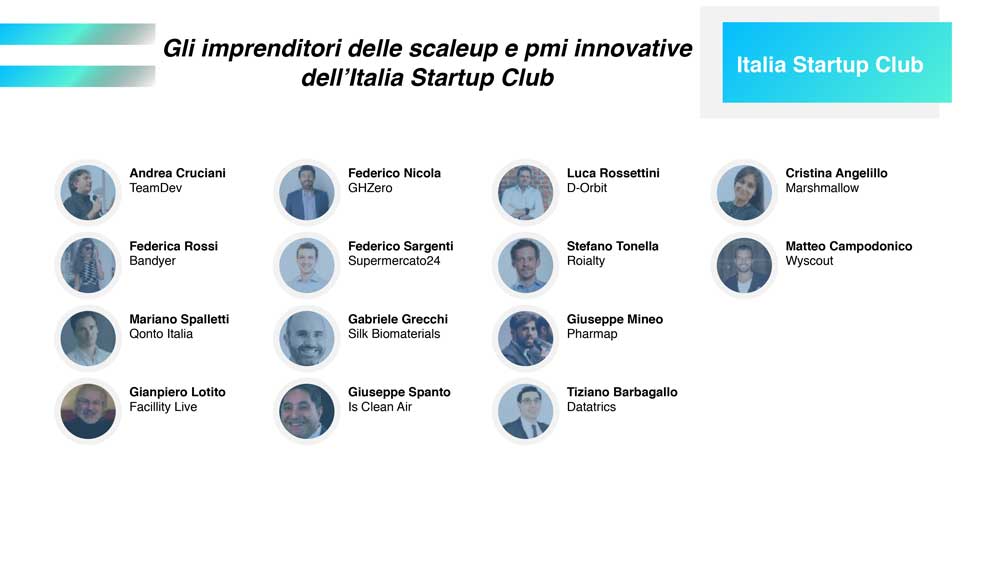 Here the official press release > https://www.ipresslive.it//comunicates/26012/italia-startup-si-rafforza-grazie-al-ruolo-crescente-dei-nuovi-imprenditori-associati
---
About Italia Startup
Italia Startup is the non-profit association that represents the ecosystem of Italian startups, extended to all subjects, private and public – new innovative companies, startup incubators and accelerators, investors, companies and entities – which facilitate enhancement, visibility and growth, believing in the creation of a new Italian entrepreneurial  network.
Italia Startup aims to spread the passion of doing business and to promote the culture of undertaking. In particular, its goal is to make young entrepreneurial initiatives known and valued, bringing them closer to the consolidated world of Italian industry, as well as international and national investors, to strengthen and make the entire Italian ecosystem more competitive.