We gladly took part in the 6th edition of the FIWARE Global Summit in Gran Canaria, the annual event promoted by the FIWARE Foundation for its partners and all the stakeholders interested in the framework of open source technologies, open standards, data spaces and smart data models.
FIWARE Global Summit 2022
The event has an international slant and is addressed to a wide range of technicians, ICT practitioners, entrepreneurs, digital innovation hubs, in the domains of Smart City, AI, Agrifood, Energy, Tourism, Smart Industry, Smart Water, and many more.
This edition gathered more than 400 participants and contributors from all over the World, not only from EU countries but also from USA, LATAM, Middle East, North Africa, Asia. Everyone was there in order to identify new trends and make valuable connections, driven by the strong motivation to innovate, to build a collaborative and resilient community, to pursue sustainability.
FIWARE: an alliance for innovation
We believe in the power and in the value of open source technology since day 1 and we are among the first supporters and partners of the FIWARE Foundation, being also part of the Board of Directors in order to represent SMEs' point of view. Therefore, it has been crucial for us to have the possibility to speak about our vision, projects and especially about our experience within the city of Perugia with our brand WiseTown, outspreading our effort to bring innovation and FIWARE technologies also at a regional level, for our territory and community!
At the same time, we have heard from many others contributors about exciting new projects and approaches, a lot of interesting pitches on the potential of "next generation" technologies, but also about the framework of policies and public/EU fundings, the ethical and social implications of the use of high and deep tech solutions in different contexts.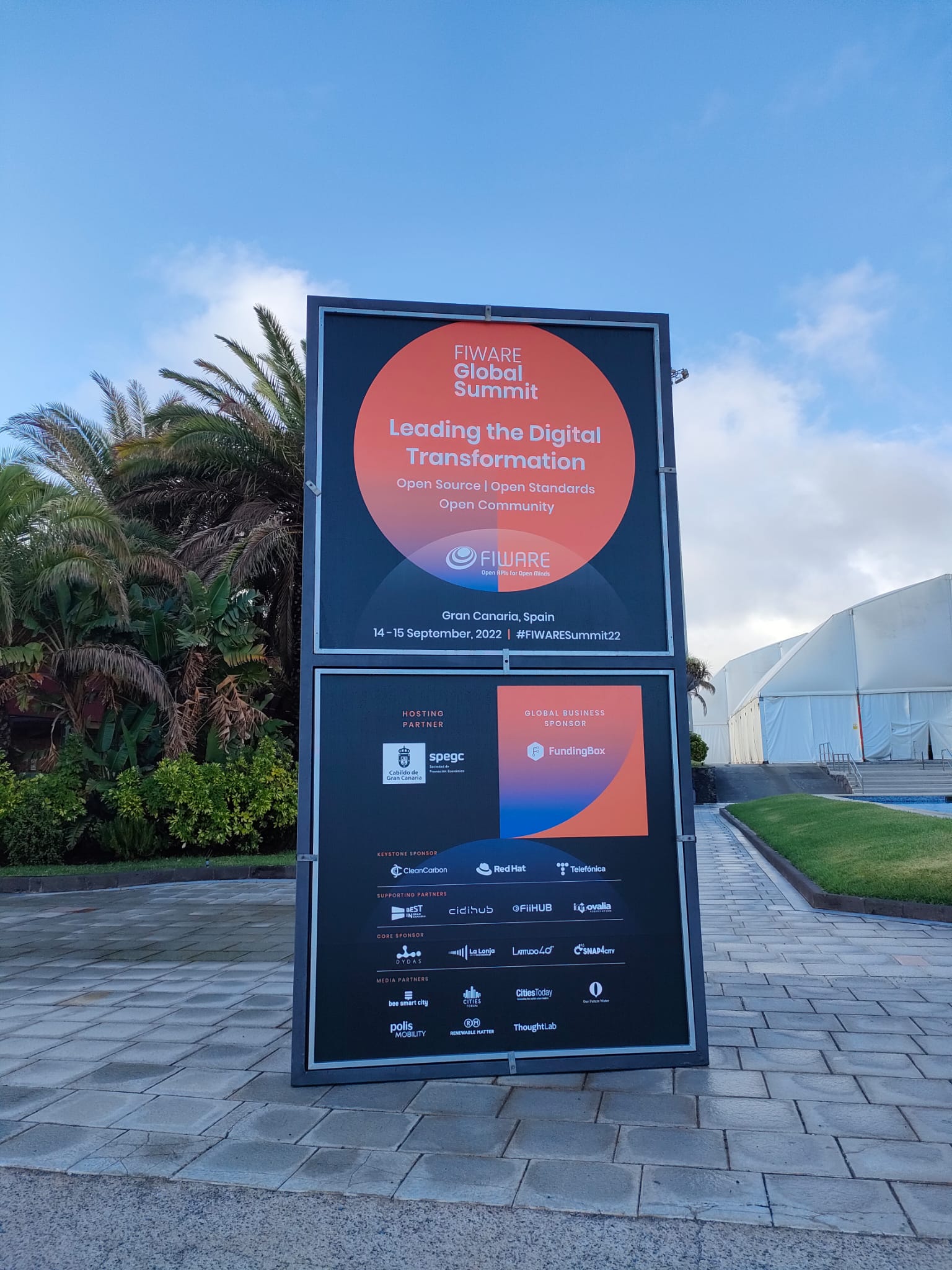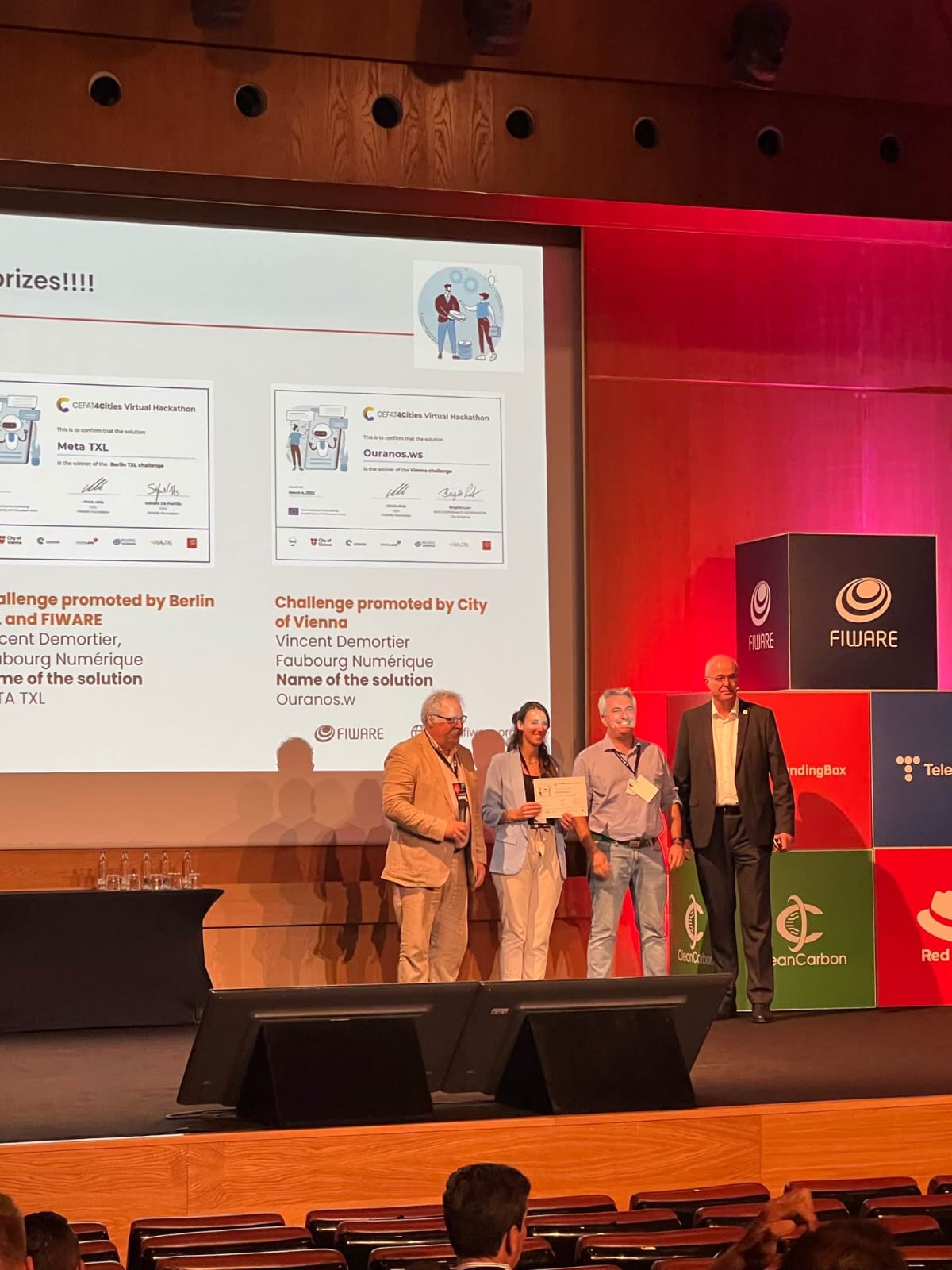 Award ceremony for CEFAT4Cities
Why do we enjoy the Global Summit?
So why are this kind of events so important to us? What is fundamental from our point of view? Experiences like these are crucial to us, where we realize that the driving force is the community, whose main objective is to work together in order to create systems that improve citizens' life, valuable projects, that strengthen human relationships, exchange of ideas and visions among innovators from all over the World. Even though we come from different contexts, we all work hard for the same goal, improving the quality of life of people, communities, territories.
Gran Canaria was definitely the perfect location to amplify this atmosphere of cultural exchange, and we cannot exempt ourselves from thanking all the FIWARE staff, who did a massive effort during the event and the months before, in order to support us and to ensure a valuable and successful experience for all the participants, see you next year!